7 Day Meal Plan for a Low Calorie Diet
Low Cal? No problem! Just follow our meal plan for a week and you'll see how easy it is to stick to a healthy diet.
By:
Sara Raffensperger, Editor, FaveHealthyRecipes.com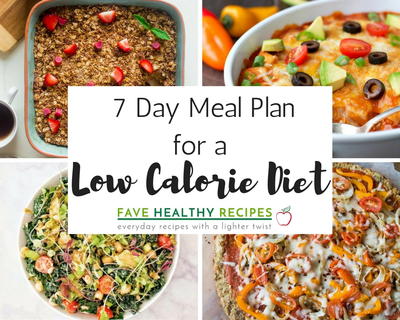 When you're looking to change your diet, it can be beneficial for you to try it for a week and see how you feel about it after the trial run. To help you figure out if a low calorie diet is for you, we've made up a 7 Day Meal Plan for a Low Calorie Diet. It's a healthy meal plan that will make it easy for you to figure out what you should be eating for breakfast, lunch, dinner, dessert, and a snack! There's no reason you shouldn't be eating delicious foods while also eating nutritious ones. You'll be so surprised how easy it is to eat low calorie foods and be happy with what you're eating.

To help you get started on your new diet, we've put together a 1200 calorie meal plan for the entire week (plus snacks!). Following this meal plan is as easy as it sounds and there's no reason why you shouldn't succeed following a meal plan like this. Soon you might be able to make your own low calorie meal plan with our collection of low calorie recipes.
Table of Contents
Monday: 1,181.5 calories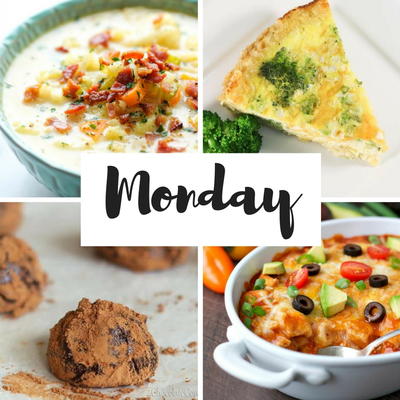 Mondays can be rough on all of us. Start your week and new diet plan right with these low calorie recipes. By the end of the day, you'll forget that it's Monday because you'll be distracted by what good food you're eating! We've got a great day of yummy meals planned for you, so get excited.

Breakfast:  Broccoli and Cheddar Quiche with a Brown Rice Crust (296 calories), 1 banana (105 calories)
Lunch: Creamy Cauliflower Chowder (272.5 calories), 1/4 cup brown rice (169 calories)
Dinner: Dump-and-Go Healthy Chicken Enchilada Casserole (201 calories)
Dessert: Mini No-Bake Oatmeal Cookies (100 calories)
Snacks: Microwave Chocolate Truffles (38 calories)
Tuesday: 1,194.6 calories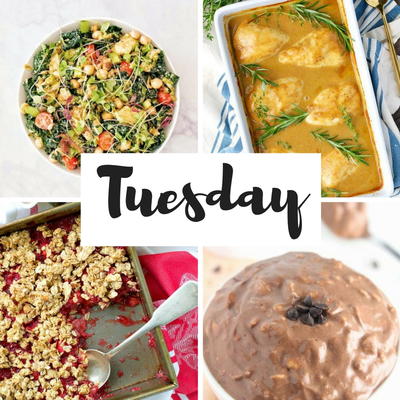 The second day of a new diet is sometimes the hardest, but you just have to keep on going! Hopefully, this weekly plan will help keep you on track to meet your goals and feel healthier. It can be a little easier if you're following a plan and maybe you can get some of your friends to join you when they see what delicious meals are in store for you.

Breakfast: Chocolate Protein Overnight Oats (191 calories), 1 apple (95 calories)
Lunch: Kale Superfood Crunch Salad (recipe makes 2 servings, 248 calories per serving), 1 banana (105 calories)
Dinner: Dump and Bake Cider-Glazed Chicken (120 calories), second serving of the Kale Superfood Crunch Salad (248 calories)
Dessert: Clean and Healthy Strawberry Crisp (124.6 calories)
Snack: Salt and Vinegar Zucchini Chips (63 calories)
Wednesday: 1,161.3 calories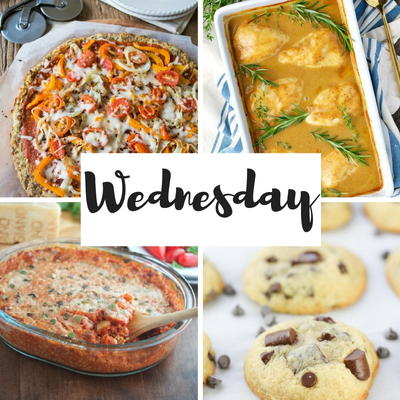 You're still going strong on day 3! You've definitely got this low calorie diet thing in the bag. You can easily make it to day 7 day and beyond. Hopefully you're feeling a little healthier and looking forward to what's in store for the rest of the week's meals.

Breakfast: Miss Bessie's Breakfast Bake (100.3 calories), 1 banana (105 calories) 
Lunch: Healthy Eggplant Parmesan Casserole (274 calories), 1 hard boiled egg (63 calories)
Dinner: Cauliflower Crust Pizza with Veggies (260 calories), Low-Calorie Cabbage Soup (67 calories)
Dessert: The Best Homemade Chocolate Chip Cookies (123 calories)
Snacks: 100 Calorie Puppy Chow (100 calories), 10 almonds (69 calories)
Thursday: 1,115.9 calories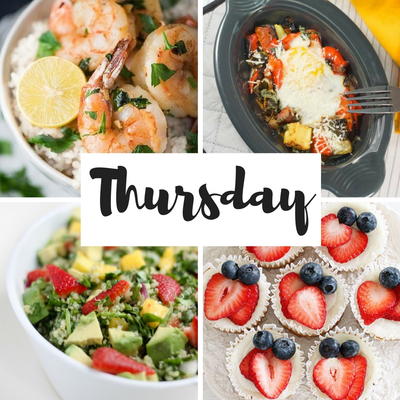 The weekend is in sight. You can almost taste Friday, but before you get to the delicious foods in store for you this weekend, you have to try the yummy foods for Thursday. This low calorie diet plan should be really simple for you now since you know what you can eat and what you can't.

Breakfast: Jessica Simpson's Get Skinny Breakfast (157 calories)
Lunch: Olive Garden Has Nothing on This Minestrone Soup (190 calories)
Dinner: Quick and Easy Herbed Lemon Garlic Shrimp (225 calories), Colorful Summer Chopped Salad (271 calories)
Dessert: Skinny No-Bake Cookies (105.9 calories)
Snacks:  100-Calorie Greek Yogurt Cupcakes (98 calories), 10 almonds (69 calories)
Friday: 1,053.3 calories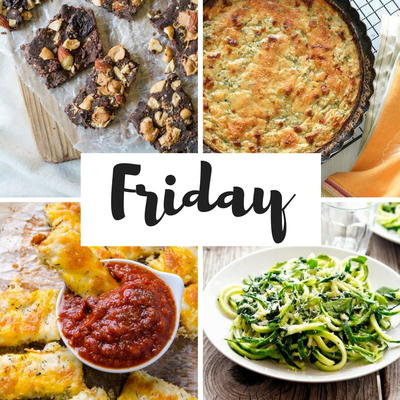 It's Friday! You might be tempted to break your diet, but you only have a couple of days left so you can definitely power through. All of these foods are delicious and they're going to get you through the end of the week on a high note.

Breakfast: Crustless Cheesy Zucchini Pie (125.3 calories)
Lunch: Garlic Butter Noodles with Herbs (262 calories), Low-Carb Cauliflower "Bread" Sticks (53 calories)
Dinner: Spaghetti Squash Bake (181 calories), Southwestern Chicken Fajita Mason Jar Salad (166 calories)
Dessert: Skinny Chocolate Chip Cheesecake Bars (128 calories)
Snacks: Nutty Quinoa Chocolate Bark (138 calories)
Saturday: 1,145.5 calories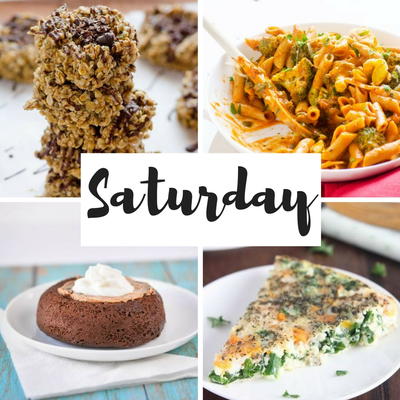 It's finally the weekend! You're so close to finishing the low calorie 7 day meal plan. You just have a couple of more days until you can start all over again. Hopefully, if you've made it this far then you'll continue on eating a healthy low calorie diet and feeling healthy.

Breakfast: Skinny Kale and Butternut Squash Quiche (94 calories), 2 slices of whole wheat toast (138 calories)
Lunch: One-Pan Penne with Broccoli (216.3 calories)
Dinner: Chicken and Asparagus Lemon Stir Fry (268 calories), 1/4 cup brown rice (172 calories)
Dessert: 5-Ingredient Single-Serve Chocolate Cake (115 calories)
Snacks: No-Bake Thumbprint Cookies (142.2 calories)
Sunday: 1,106 calories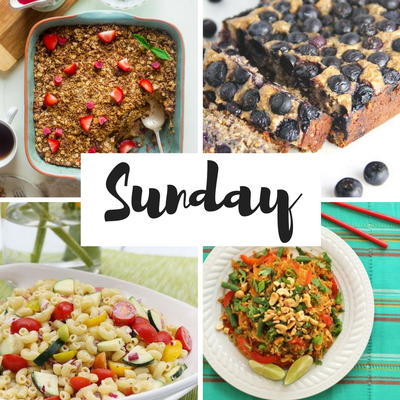 You've made it! You made it to the end of the 7 day meal plan of the low calorie diet. Hopefully, you can continue on your diet for the upcoming week. If you want, you can mix up this fully formed low calorie meal plan, for example, eat Wednesday's menu on Monday, Tuesday's on Saturday, etc., or make your very own meal plan with our full collection of low calorie recipes!

Breakfast: Strawberry and Rhubarb French Toast Bake (233 calories), 1 hard boiled egg (63 calories)
Lunch: Skinny Girl's Pad Thai (275 calories)
Dinner: Weeknight Honey BBQ Chicken Nuggets (210 calories), Low-Fat Summer Macaroni Salad (115 calories)
Dessert: Healthy Zucchini Brownies (83 calories)
Snacks: Low-Cal Blueberry Bread (87 calories)
Which low calorie recipe do you think you'll try first?
Free recipes, giveaways, exclusive partner offers, and more straight to your inbox!
Tags / Related Topics
Your Recently Viewed Recipes
Images from other cooks


Something worth saving?
SAVE your favorite recipes
ADD personal notes
GET fast cooking tips