23 Healthy Ground Turkey Recipes to Tempt You
These ground turkey recipes are the best way to make your meals healthier and tastier!
By:
Editors of FaveHealthyRecipes.com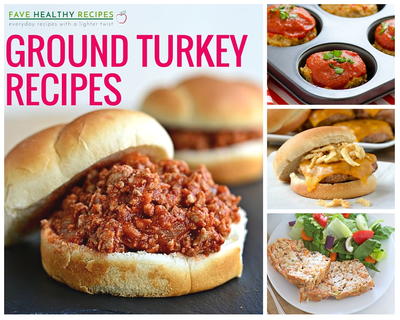 Healthy ground turkey recipes are incredibly versatile and easy to make. They are also full of flavor, and wonderful to cook if you're looking for low-fat dinner recipes. From ground turkey burger recipes to ground turkey meatloaf recipes, these are 23 of the best ground turkey recipes for an easy healthy dinner on the internet. Make any one of these ground turkey recipes tonight to discover the healthy goodness found in all of these recipes.

Ground turkey is also a phenomenal substitute for ground beef. It's well known that red meat isn't particularly healthy for you, so it would be good to substitute a meal that typically would include red meat with something healthier like ground turkey.

So, give it a try and make any of your favorite ground beef recipes with ground turkey instead. You'll be saving yourself from a lot of unnecessary fat and calories and still getting plenty of protein from your meals. These 23 Healthy Ground Turkey Recipes to Tempt You will quickly become part of your meal-planning routine!

If you like these recipes, subscribe for more in our newsletter, Quick and Healthy Recipes!
Table of Contents
Ground Turkey Burger Recipes for the Grill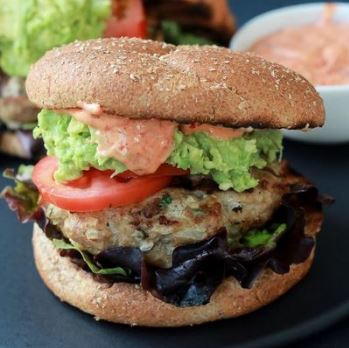 Your summer barbecues will never be the same once you give these recipes a try. These are feel-good burgers that your neighbors will thank you for. Everyone will be begging you for these burger recipes. These are some of the best easy healthy ground turkey recipes that we can find. You'll want to make these easy recipes for the grill all summer.

Tip: Planning a cookout this summer? If ground turkey burgers are on the menu, then get creative with toppings and condiments! While you can't go wrong with classics like mustard, ketchup, and onions, you can also include pesto, guacamole, and grilled pineapple. 
Ground Turkey Meatloaf Recipes Just Like Mom's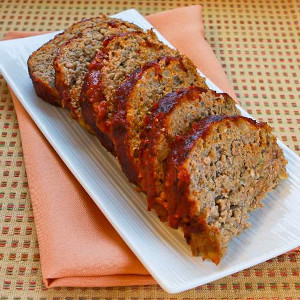 Meatloaf is a classic recipe that never goes out of style. Kids and adults will love this one-pot recipe. Now, you can make healthier meatloaf for the whole family and find a recipe to suit your taste buds. We've got tons to choose from, so learn how to make them all. All of these options are ground turkey dinner recipes that you're going to want to make all the time.

Tip: Got leftovers from your favorite easy meatloaf recipe? Instead of simply reheating the leftovers, consider stepping things up a notch by making a meatloaf sandwich that is reheated in your oven or sandwich maker. Don't forget to include a slice of cheese!
Healthy Ground Turkey Recipes for Every Weeknight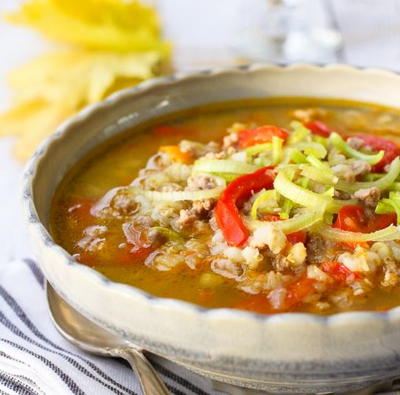 When your weekly meal plan needs face lift, you will be so excited to see how many other recipes call for ground turkey. These amazingly creative recipes will never leave you bored...or hungry. Give one or all of them a try. We promise that they are truly superb!

Tip: If you're ready to do some serious meal prep, then keep these hearty and healthy ground turkey recipes in mind! Soup, sloppy Joes, and even easy casserole recipes can be made up to a few days in advance, then stored in your refrigerator in airtight containers until it's time to eat. If you really want to get ahead, then consider storing your premade dinner in the freezer to enjoy at a later date. 
Bonus: A Brand New Recipe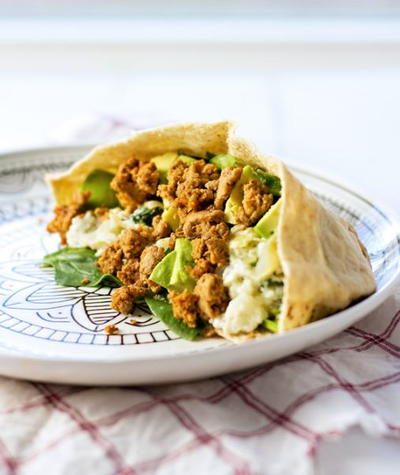 If you're trying to eat healthier, an easy way to do that is replace red meat with something else. Like ground turkey! This Ground Turkey Pita Pockets Recipe is the perfect thing to make for lunch. You only need five ingredients to make this delicious recipe, which is packed with protein. You'll also love the use of avocado in this tasty and easy recipe!

When you're trying to eat a healthier diet, you might think that it takes drastic changes in order to see any results. However, it's much easier to make a bunch of small changes and you won't have to try as hard. Changing at least one meal a week to ground turkey will make your diet that much healthier. Try this healthy ground turkey recipe today and you'll fall in love with it. This recipe will quickly become one of your go-to options for dinner!
Benefits of Eating Turkey
Everyone knows now that eating a lot of red meat isn't a healthy diet choice (despite it being a very delicious choice). Even replacing a few meals a week with a lighter protein like ground turkey will make you that much healthier. That's why, along with our collection of ground turkey recipes, we've included all of these health benefits of eating turkey (especially ground turkey)!

1. There are about 32g of protein in a 4-oz. serving of turkey, which means that it provides 65% of your recommended daily intake of protein. If you eat a ground turkey sandwich for lunch, you'll be able to go all afternoon.

2. Turkey is a source of iron, zinc, potassium, and phosphorus. It's also a source of vitamin B6 and niacin, both of which are essential for the body's energy production.

3. Regular ground turkey consumption can help you lower your cholesterol levels and help keep insulin levels stable. If you're watching calories, skip eating the skin, as it adds 35 calories to a typical 3.5 ounce serving. Without the skin, turkey is low in saturated fat.

4. If you're worried about feeling sleeping after eating ground turkey because of the tryptophan myth, don't be. Tryptophan is no more abundant in turkey than in many other meats. When you're sleepy after Thanksgiving dinner, it's mostly the carbohydrate-heavy trimmings and side dishes that make you want to nap. Since turkey is so protein rich, it actually stabilizes your insulin levels and will actually diminish your sleepiness.

5. On average, women should aim for 46 grams of protein a day and men should shoot for 56. Turkey is a great way to get yourself most of the way to that goal. It's also fewer in calories and fat than the same serving size as beef.

References:

The Health Benefits of Turkey from My Body and Soul

Is Turkey Actually Good for You? from Time

5 Healthy Benefits of Your Thanksgiving Turkey from The Huffington Post
Which of these ground turkey recipes sounds the best to you? Let us know in the comments!
Free recipes, giveaways, exclusive partner offers, and more straight to your inbox!
Tags / Related Topics
Your Recently Viewed Recipes
Images from other cooks


Something worth saving?
SAVE your favorite recipes
ADD personal notes
GET fast cooking tips