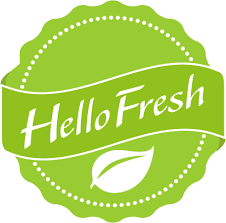 As the leading recipe kit delivery service in the U.S., HelloFresh knows a thing or two when it comes to getting dinner on the table. Designed by our team of trained chefs, each HelloFresh recipe is delivered with the exact farm-fresh ingredients needed to make a delicious and nutritious home-cooked meal in under 30 minutes. Every week HelloFresh members choose three meals from a selection of award-winning, constantly-changing recipes (say goodbye to recipe boredom!). HelloFresh then utilizes its network of local, family-owned purveyors to source the freshest ingredients possible for each of those recipes and ships the exact amounts straight to your door, for around $10 per person per meal. No more grocery shopping, no more food waste. Just delicious, healthy, and fresh food guaranteed from pan to plate in less time than it takes to order takeout.
HelloFresh Links:
HelloFresh Reviews on FaveHealthyRecipes.com:
Free recipes, giveaways, exclusive partner offers, and more straight to your inbox!
Your Recently Viewed Recipes

Something worth saving?
SAVE your favorite recipes
ADD personal notes
GET fast cooking tips